Well- wishes to the NSC " Class of 2015"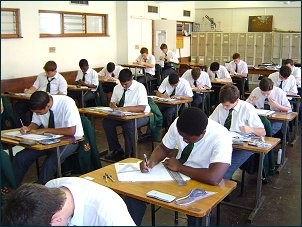 Mr. Basil Manuel, President of the National Professional Teachers' Organisation of South Africa (NAPTOSA), extends well-wishes to the "Class of 2015" on the commencement of the National Senior Certificate (NSC) examination.
The 2015 National Senior Certificate (NSC) examinations began on Monday 19 October, as some candidates sat for Computer Applications Technology (CAT). The majority of the Full Time and Part Time candidates will officially begin their examinations on Monday, 26 October 2015.

Mr Manuel said that the students must endeavor to produce good results as the outcome of this examination will determine their future paths. It is hoped that the learners have committed over these past months to prepare well for the examination, said Mr Manuel. To those learners who are experiencing difficulty during this period NAPTOSA advises that they must try to give of their best or seek assistance from the many organisations offering support if they feel overwhelmed.